News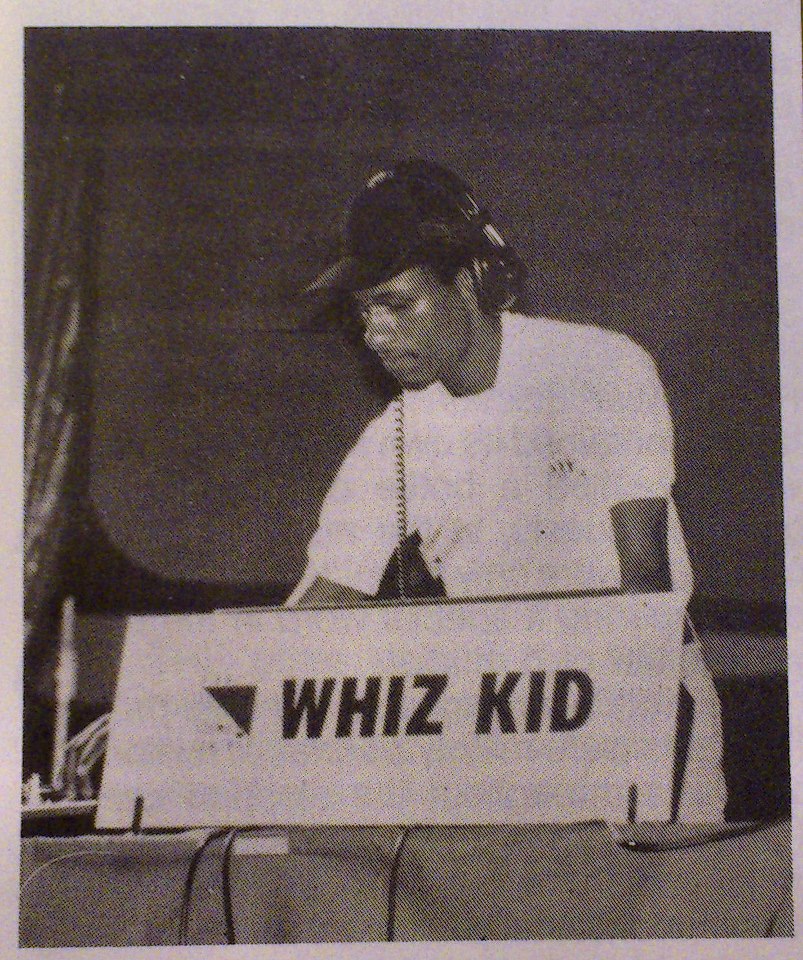 Published on November 19th, 2013 | by Vekked
4
DJ Jeff's Top 10 Most Influential DJs of the 80s
This is the first of a weekly "Top 10 Tuesdays" series we're going to be doing for Turntablist World (shouts to Hard Rich for the awesome idea). This series is going to feature guest DJs young and old giving a top 10 run down of an aspect of turntablism of their choosing. Our first guest for this series is veteran DJ and scratcher DJ Jeff of Amsterdam. Many people will probably be familiar with him for this gem of a track off of Return of the DJ Volume 2:
Here is Jeff's top 10 most influential DJs of the 80s in his own words:
1 Robbie B & DJ Jazzy J (DJ Jaz)- "Boogie Down" 1986.

They were a hip-hop duo from Philly. Here you can hear DJ Jaz chirp from beginning to end. Most DJs were still only doing stabs, babies and forwards back then.
http://www.youtube.com/watch?v=LumGdxBL6fI
2 The Real Roxanne feat. Hitman Howie Tee – "Bang Zoom".

There is a studio performance on Top of the Pops, I believe from 1986, in which Howie Tee does excellent chirps. Still to this day it sounds crispy clean. It's in a small break where he uses the "It's" sound. He was one of the first to do it like that, not Joe Cooley. People call it the Joe Cooley scratch but thats not true, Hitman Howie Tee was the first to do it.
3 Steady B feat Grand Dragon K.D. – "Bring that beat back" 1986.
This was the first record in which the transformer scratch was heard. Spinbad invented it, Jazzy Jeff popularized it, but Grand Dragon was the first to put it on wax.
http://www.youtube.com/watch?v=fPbIipUWOwg
4 DJ Chuck Chillout – Hiphop on Wax Vol. 1
This was a series of 3 all-scratching 12inches made by Red Alert (Vol.2) and DJ Born Supreme Allah (Vol.3). But the record from Chuck Chillout is my personal fav. He wasn't the best DJ but the record is just pure genius the way it was laid together. He was using all original records as in 84 there was no batttle wax avaiable so DJs like DST were using all originals.
5 The Imperial Brothers "We Dub to Scratch" from 1984.
This record was produced by Hashim responsible for the "It's Time, Just Feel it" vocoder voices. The DJ was Whiz Kid who cut on a lot of records back in the 80s. This is one of my fav electro joints, crazy cutting going on.
http://www.youtube.com/watch?v=aQx3fEIHLbY
6 The Rapologists – "Hiphop Beat" 1984.
Scratching was also done by Whiz Kid, classic UK-US collab between MCs and DJ.
7 Universal Funk – "Ready Steady Go" 1984.
Cuts were done by legendary Master Mind Herbie who also mixed a lot of the early Streetsounds Electro compilations. Classic track with dope scratching sounds.
http://grooveshark.com/s/Ready+Ready+Go/40pAkE?src=5
8 Schooly D – "Maniac" 1986.
The cuts were not done by his usual DJ Code Money. I have to look up who did them but again you can hear some perfect chirps in there, still to this day it sounds super clean and sharp.
9 Cut Master DC "Santa's Beat Box"from 1986.
Very dope transforms from the man himself. This record was the second one in which the transform was executed. Cut Master DC was very versatile as he produced his own tracks, did the MCing, and cuts all by himself.
10 Hijack – "Doomsday of Rap" 1988 feat. DJ Undercover and DJ Supreme.

These guys were the first hardcore UK hiphop group as far as im concerned. The DJs were taking shit to the next level with the incredible fast cuts.
So there you have DJ Jeff's Top 10 Most Influential DJs of the 80s (although he did say he could've went to 100, so maybe we'll see part 2 of this :D). Also check out some of Jeff's recent stuff on his youtube and soundcloud pages. He's one of the funkiest scratchers in the game, period.
http://www.youtube.com/watch?v=p5BPDWtK4l4
And check out these chirps, so much flavour!!
http://www.youtube.com/watch?v=w0ZiOwMLsAA