News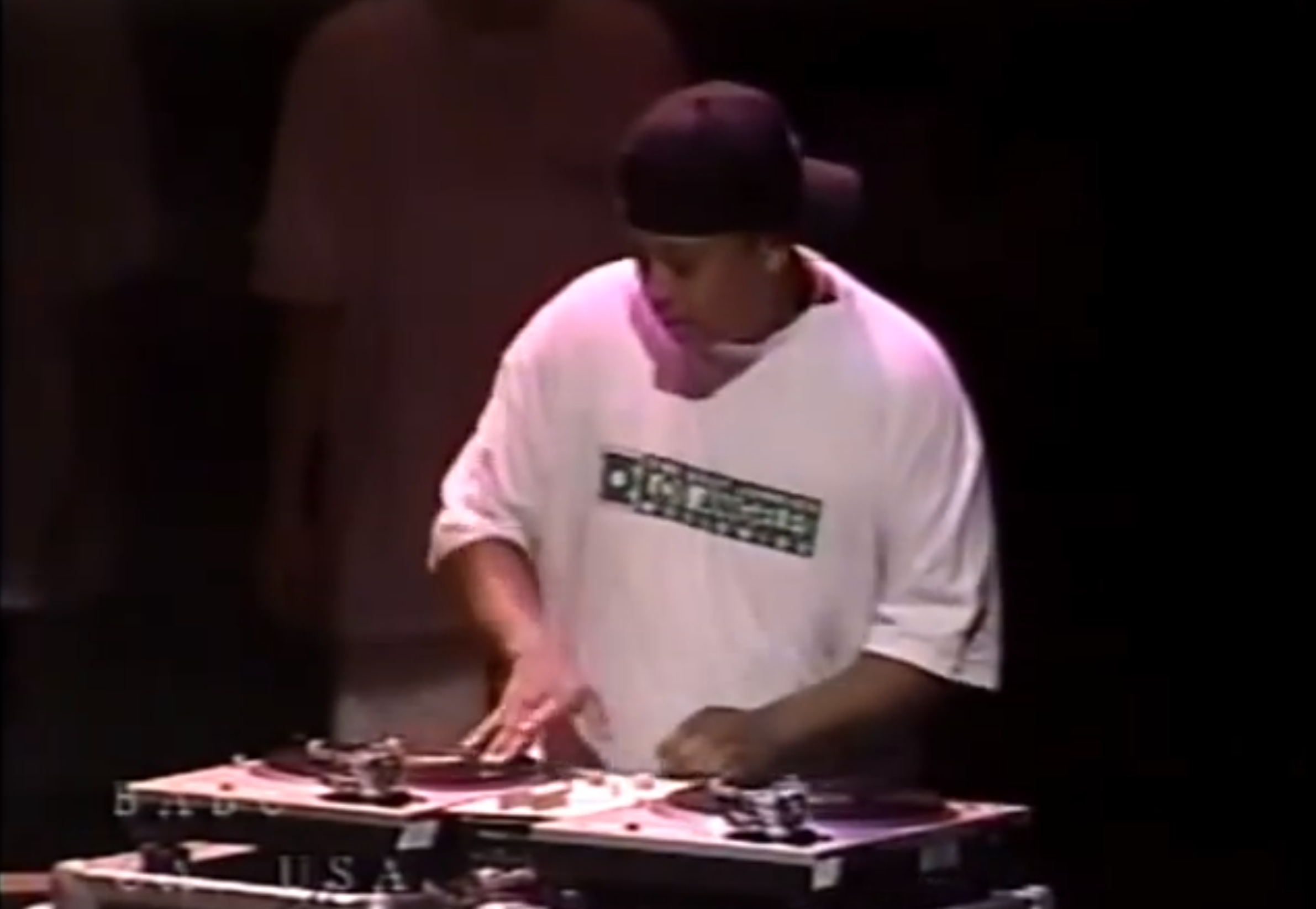 Published on February 11th, 2014 | by Vekked
3
DJ I-Dee's Top 10 Favourite Beat Juggles
This week on TTW the 2005 US Supremacy champ and 2006 Roc Raida Gong Battle champ, DJ I-Dee, has blessed us with a list of his top 10 favourite beat juggles along with some dope insight as to why he chose each. There are a lot of classic jugglers in this list, but quite a few surprises and under-rated routine choices. Shouts to I-Dee for taking the time to put this together! Without further ado, here's DJ I-Dee with his top 10 favourite beat juggles:
——–
DJ I-Dee: With this list of mine, I picked the best that I personally feel stood the test of time and also might've had a profound impact on the scene.
10. Craze's 1998 Opening Juggles (US & Worlds)
01:05 –
0:50 –
*The 1998 US Finals was arguably the greatest US finals ever and probably the best in terms of Beat Juggling selection. Do Boy, Swift Rock, Develop all had signature sets that year. Develop didn't make my list and some might be shocked at that. However, I feel Craze's US opening combo juggle with Art Of Noise/Dirtstyle is the one routine that stills gives me goosebumps to this day. Composition wise, I feel this routine got people out of the strobing era and into a new set of patterns. I admit I was a little bitter as to why he didn't keep this juggle for the World Finals since I would've loved to have heard it within that big ass dome in France. As usual, the GOAT DMC Battler outdid himself with his US opening juggle and did something more technical, musical and complex for his World opener.

9. Perseus – Aiight Chill
03:00 –
*To this day and to my knowledge, Perseus is the only DJ to ever get a flawless score by solidifying perfect 10s across the board at the 2000 DMC D.C. regional heat. Everyone had their money on him to win that particular year until skippage and the introduction of Klever into the scene came into play. Despite all that, Perseus is still one of the greatest battle DJs the US has ever produced in terms of unique style, simultaneous upfader technique and power-off patterns.

8. Total Eclipse – Scenario
*Total Eclipse and X-Ecutioners are responsible for thousands of people becoming DJs… myself included. Total E actually debuted this juggle in 1996 I believe, but totally up'ed and changed it for the better in 2001 at this Tableturns event. Hype and composition stick out to me the most with this version of his routine. Most wordplay juggles by the Danish (Noize, Statik) and a few other US heads were never at this rate in terms of speed by incorporating doubling beat juggle patterns into their routines.
7. Kico – Like a Pimp

*If Kico doesn't make a comeback in the near future, then I personally feel this is what people will remember him for the most: Like a Pimp routine. This version was actually recorded at my parents old place back when I was 16 and myself, Geometrix, Mike Bree/Fred Funk and Marcus were practicing for the 2003 DMC US Team Finals in Philly. Kico was in town for the US Finals (which were also held in DC that year) and blessed us with this crazy routine.
6. A-Trak – Who's Gonna Take the Weight (Gang Starr) & Take The Money And Run (Steve Miller Band)
03:40 –
*Most heads will probably put A-Trak's "Get Your Freak On", Jay-Z or some of his other classics over these particular routine I chose. In early 1999 and fresh off an L against Craze at the world finals in France, A-Trak was still ahead of his time and still could've given Craze another run for his money if he wanted to.
5. Shortkut – Mantronix
01:15 –

*To this day, this routine is still one of the nastiest out there. I really can't say much other than that Crab Scratch over the Snare is what people remember the most when referencing this juggle.
4. Netik – Feel the Girl
07:45 –

*After Craze, Netik is 2nd on my list as far as most influential for me during my time within the DMC. To me, this is still his best juggle to date musically especially going from 33-to-45 patterns and still being able to maintain a peak within a 90 sec set. Netik doesn't get enough credit in general for being so well-rounded overall.
3. Precision – Saturdays
1:05:15 –
http://www.youtube.com/watch?v=MUizrS4kb7I
*Arguably the best beat juggler in the game, Precision's Saturdays routine is the perfect blend of technicality and funk. It must be noted that the last pattern of his Juvenville "Drop It Like It's Hot" routine is the most difficult pattern I've ever seen in a juggle. But back to his Saturdays routine, I remember after he won the 2002 Allies Beatdown US Finals, a lot of heads were wondering how/who could top such a routine in a head-to-head battle…
2. Troubl – Prefuse 73
*Sometimes simplicity is the most effective way to engage your audience while performing a beat juggle. Troubl demonstrates a clean mixture of scratching within his juggling, superb build-up and composition and funkiness that hasn't been seen from the French since Netik & Troubl. Although this routine might not be as complex as the previous ones, it definitely has stood the test of time and was the one routine that took out Precision's Saturdays at the 2002 Allies Beatdown World Finals.
1. Babu – Blind Alley
10:00 –
*Babu's Blind Alley routine to me is my favorite beat juggle to date. It has been studied, replicated and examined numerous times. He took a small 20 second break from The Emotions track and just flat out ripped it to shreds.
Honorable Mentions:
Jr. Flo – Hey Papi
03:35 –

——–
Once again, big thanks to I-Dee for putting together this sick Top 10. Be sure to check out some of I-Dee's own routines too, he's a classic juggler in his own right. Here's his 2011 routine with some of the nuttiest juggle patterns I've seen in recent memory:
Also check him out online at
His homepage: http://DJiDEE.com/
Twitter: @DJ_I_DEE
Instagram: @DJIDEE