News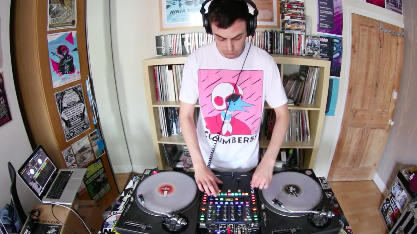 Published on January 7th, 2014 | by Vekked
3
QnA with DMC Online World Champ: Jon1st
For the next 3 days (January 7th through January 9th) we're going to be running an open QnA with Jon1st. All you need to do is sign up for the forum and post your questions here:
http://turntablistworld.com/forum/index.php?threads/ask-jon1st.360/
With DMC Online prelims start in a few months this is a great opportunity to pick the champ's brain and see what it takes to win it all. Please try to keep questions on topic and respectful :). Check out his DMC Online world winning routine if you haven't:
After this QnA there will be one for myself (Vekked) in 2 weeks, and then after that we'll be taking requests for who to run a QnA with next, SO if you have anyone you've ever wanted to ask some questions to about DJing/turntablism, please hit us with some suggestions below and we'll do our best to tie that person down for a QnA.