News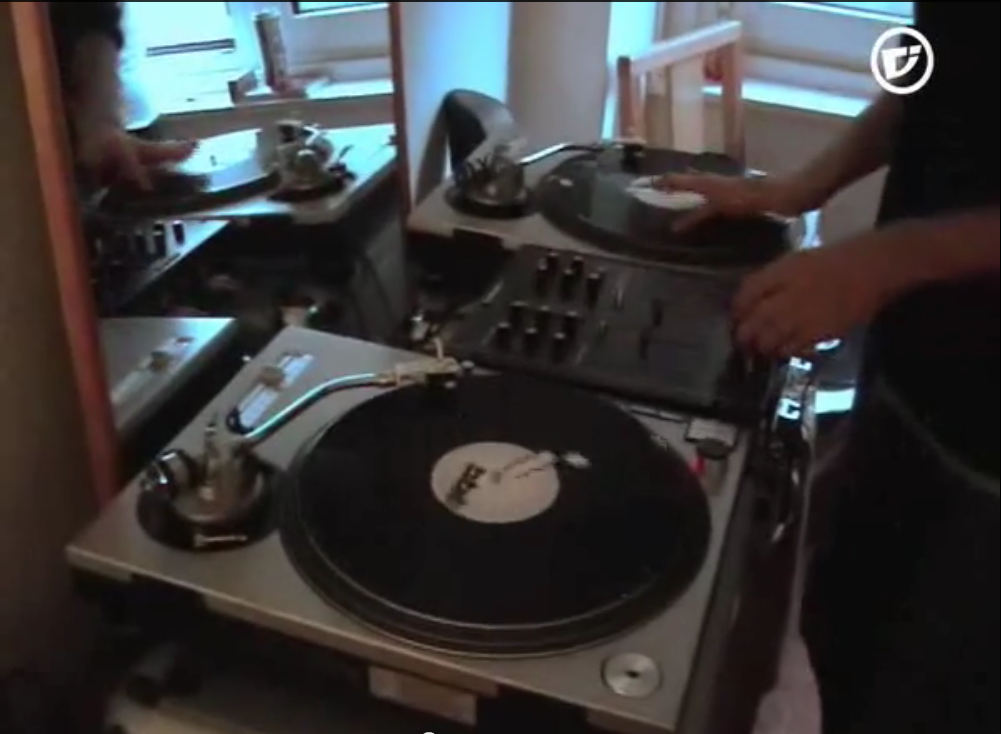 Published on December 24th, 2013 | by Vekked
0
Jon1st's Top 10 UK Influences
This week for Top 10 Tuesday we have none other than the 2013 DMC Online Champion Jon1st. If for some reason you've been under a rock this year and haven't seen his brilliant winning set, check it out IMMEDIATELY:
Jon decided to do his Top 10 list on the UK turntablists that influence him the most. This isn't necessarily meant to be a list of the best UK turntablists, but rather 10 turntablists and collectives that influenced his personal style coming up. Here's Jon1st with his top 10:
This list is compiled in no particular order and, as with any list limited to a certain number of entries, is going to exclude a few people (Skully and Plus One come to mind), so please read it as a starting point rather than a definitive list. Hopefully it will be an enjoyable trip down memory lane for older fans and an introduction to some incredible turntablists for newer readers. It's also worth noting that I got into turntablism around 2004, so many of the turntablists featured are from that era.
——
1. DJ Woody

Woody's battle sets oozed creativity and originality. His winning 2002 World Vestax set is one of the greatest battle sets of all time in my book. Every routine in its 5 minute duration is full of original and innovative techniques and ideas that are not only technically impressive but incredibly musical and funky too! There's so much that I love in that set that I could talk all day about it and still not do it justice. To put it in a sentence though: it's arguably the definitive example of a battle DJ who has developed his own unique style and arsenal of trademark techniques and executed them perfectly.
2. 2tall

Like Woody, 2tall always stood out to me as a turntablist with his own distinct and original approach. Whether it was his use of left of centre electronic records in his battle sets, his fantastic loop pedal/mpc showcases or his combination of scratch music with hip hop and electronic production techniques in his debut album, Shifting Tides, he always approached his performances with a huge amount of originality. As someone just getting into turntablism at the time 2tall was active in the scene, I found his approach to constructing routines and performances to be a big source of inspiration. A lesson that I took from watching his routines that I've kept with me as I've been battling is that you should always be true to yourself when constructing your own material rather than emulating what other people have been successful with in the past. Being yourself and expressing yourself under your own terms is what music is all about, right?

The video I've chosen is his performance at Skratch UK using a loop pedal, an echo pedal and a traditional two turntables and a mixer set up. The needle dropping melody section in the Nina Simone routine at 07:37 (as well as the rest of that routine) is classic for me. I've also included a link to a track from Shifting Tides, 'The Rain (Part 2)', which I feel showcased his soulful approach to composition that at the time combined elements of scratch music with production elements from other genres. 2tall has since retired from the scratch game, but has been making incredible genre fusing club music under the name Om Unit for several years now and I highly recommend checking out his discography.
Rain (Part 2) of his album Shifting Tides:
http://grooveshark.com/s/Rain+Part+2/4KtJWK?src=5
For more of his scratch music as 2tall check the Turntable Radio special on his old crew, The Truesicians. That brings me on to…
3. Blakey

While his set might not be the most technical battle routine of all time, Blakey's 2004 DMC set is a real stand out for me. The composition is brilliant, the transitions are seamless and it's one of the few battle routines in existence that would also really work in a club environment, something that I've strived many times to achieve myself in my own routines. The final trick in the Dizzee Rascal routine where he turns one of the turntable platters upside down and uses it to create feedback off the needle is genius to me for two reasons: 1) it had never been done before (as far as I know!) 2) it compliments the Dizzee beat perfectly sonically. Again, like Woody and 2tall, Blakey also had his own battle style that separated him from his competitors.
4. Muzzell

Muzzell's 2005 DMC routine is up there with Woody's as one of the best battle sets of all time in my opinion. Super tight juggles and trick mixes, funky and really musical scratch routines and really clever useful use of his records. The whole set is put together with two sets of commercially available battle break records but the level of the composition in the routine makes it feels like they're custom dubplates. Also, one handed hydroplanes at 3:28?!?! He's also a fantastic freestyle scratcher. Muzz, please come back and destroy everyone!
5. The Community Skratch Games

The Community Skratch Games is an annual series of scratch music events held around the UK and Europe, ranging from scratch music showcases to friendly freestyle scratching battles where, legend has it, the winner gets to distribute a bag of meat provided by a local butcher among the other DJs at dinner as they see fit! I've attended a few CSG events over the years and can honestly say that the level of scratching there is some of the best I've ever witnessed in my life. The atmosphere is really welcoming too and the showcases are a nice musical alternative to traditional battles. I've chosen a moment from their video from 2009 to feature one of their regular acts, Grandeurs of Delusion (aka Manipulate and Maroon), playing CSG favourite 'Marksmen', but you should make time to watch the whole video as the level throughout is top notch! I'm sure TTW will let you know when their next set of events is announced.
6. Mr Thing


While Mr Thing definitely won his fair share of battle stripes both solo and with the Scratch Perverts, it's his flawless application of turntablist techniques into his superb DJ sets that has been the most influential to me as a DJ. If you only know him from his battle routines, you need to see him in a club to experience what he does fully. He's arguably the strongest all round hip hop DJ the UK has produced in my opinion, with his skills crossing battling, club DJing, DJing for MCs, production and mixtapes – all to a really high level.
7. Tigerstyle

You can't really have a list about influential UK turntablists without mentioning the legendary 3 x World Champion, Tigerstyle. The guy's back catalogue of routines is ridiculous. Vekked already included his superb Radiohead routine in his top 10 scratch routines article a few weeks ago and rightfully so. His routines have always been incredibly inventive and highly technical, and he is still one of the best freestyle scratchers out there. The first time I saw his mixer feedback routine from 2003 Supremacy I was completely blown away. I've chosen two videos, the first being his guest performance on DJ Battle TV where he demonstrates the musicality of his cuts by emulating a lead melody in one of his own productions with an ahh sample and the second is the recent footage uploaded by Mr Brown of his win against Iemerge in the 2003 World Allies' Allstar Beatdown Finals.
Allies Beatdown Finals Win vs. I-Emerge:
8. Buddy Peace

While Buddy isn't a battle DJ and isn't the most technical scratcher out there in terms of combos, he's one of my favourite DJs to incorporate turntablist techniques into DJ sets and mixtapes and is someone I've learned a lot from studying over the years.

In terms of describing his cuts, the only real comparison I can think of while I'm writing this is perhaps Cut Chemist: essentially his phrasing is super funky and precise and he knows how to implement his cuts really well into his sets. He's also got some really ill and unique trickmix patterns too that sometimes incorporate the use of effects as well, which for a long time I hadn't seen anyone else perform. He also has some pretty interesting tricks with CD decks that he was doing years before I saw anyone perform anything similar. His multitrack cuts on his productions and mixes are some of the most funky and interesting I've ever heard and are really unique, such as cutting up individual words from different sources in quick succession to form choruses. He's also, in my opinion, one of the best mixtape DJs of all time, and has taken the multitrack approach utilised by DJs like Mr Dibbs and Babu to a whole new level. I've included one of my favourite mixes he put out in 2007, but there's dozens of them out there. He uses scratching sparingly, so don't click 'play' expecting 20 minutes of cuts, but I'm sure you'll be able to appreciate why I've included him on this list.
Buddy Peace – Buck 65 Megamix: https://soundcloud.com/buddypeace/buck-65-megamix
**The final two entries into my top 10 are not individual DJs but rather sources of inspiration.**
9. Turntable Radio

Turntable Radio was a regular show dedicated to scratch music originally broadcast on London's Resonance FM radio station presented by Mr Trick and then later on Laurent Fintoni. I discovered the show a year or two into getting into scratching and it completely blew my mind. It was my introduction to DJs like Mr Dibbs, D-Styles, Birdynamnam, Teeko, Excess, Ricci Rucker, Tayone, Marcus B, Waxfactor and so many others that were pushing the musical side of turntablism. It really broadened my perspective as what could be possible with scratching in and outside of battling and opened my eyes to a lot of concepts. At one point I was literally obsessed with the shows and I can vividly remember streaming shows while studying for my GCSEs, in particular ignoring my Biology revision notes so I could geek out at hearing Mr Dibbs' seminal Turntable Scientifics mixtape for the first time.

These days scratch music is almost non existent in comparison with the output of around 10 years ago and I'd argue that it has been forgotten a little in comparison with freestyling and battling. I'd highly recommend new turntablists to download realplayer and listen through some of the archives and discover how much great and interesting music was being created back then, and get your hands dirty and start making scratch music of your own.
ARCHIVE: http://www.turntableradio.com/archive-fOWZr8M9Bfy2.htm
10. Rob Swift's Table Talk with Pogo and Biznizz

Back in 2011, Rob Swift interviewed two UK legends, Pogo and Biznizz from the Enforcers (shout out to Cutmaster Swift too!), backstage at the World DMC Finals about the state of battling. Both Pogo and Biznizz make some really valid points about striving to be original, developing your own style and ideas even if they borrow from others, as well as pushing yourself to be the best you can be. It's a really great interview that I fully support and I'd recommend it highly.
——
Essentially, each of the 10 examples I've mentioned I've chosen because they all stood out to me as really original. At the risk of sounding like an old man, I fully encourage young DJs to learn from the past but then try to develop their own style by attempting to build upon what they have learned from their studies. Even if it's the creation of unique patterns or flows, your efforts will eventually set you apart from your peers. By developing your own sound and style you'll help broaden the sound of the artform and help to push turntablism further.
Big shout out to Jon1st for schooling us on some UK turntablism history! For more from Jon1st himself check out the following links: