News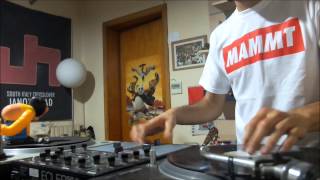 Published on December 1st, 2013 | by Vekked
0
IDA Scratch Battle Update + DV Finals Rd 2 Vids
The IDA Scratch Category Semi-finals results are in:
1. IQ (USA)
2. Ben (Poland)
3. TMB (Belgium)
4. DJ Spada (Italy)
5. DJ Chell (Russia)
So the finals is between IQ and Ben! Coincidentally IQ also happens to be in the finals of the DV/DJ-Tech scratch battle, here are the 2 newest final vids (this is round 2 of a possible 3, Fakser is up 1 round so far):
IQ –
Fakser –
It has been a SICK month for freestyle scratch videos!